While you build your drug, we help you protect it till it is delivered to the patients. Founded in 1997, we partner with leading Pharmaceutical companies with a shared goal of serving patients with the best quality products in the best quality packaging.
WHY ARE WE THE MOST PREFERRED
CHOICE OF OUR CUSTOMERS ?
Zero contamination manufacturing facility. All products pass through 15 pre and post operation quality checks
92% Top Box rating by our clients surveyed for cost effectiveness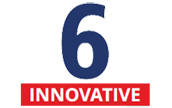 Six Design Patents. Custom built ERP solution. Advanced systems and technology for real time production tracking
We collaborate with our top pharmaceutical clients and help them develop customized packaging solutions